COVID-19 statement - Spring 2022 Update. BOOKING IS OPEN for 2022 tours. We'll host these short tours as
private tours for four or more guests from one household or 'bubble'
. See below. Contact us via the short form on the
contact page
for available dates before you fill in the custom tours request form. Your deposit can be refunded or transferred if Covid restrictions strike again. Nay bother!
The original Scottish Outlander fans
Touring since 2008

Outlander TV Tours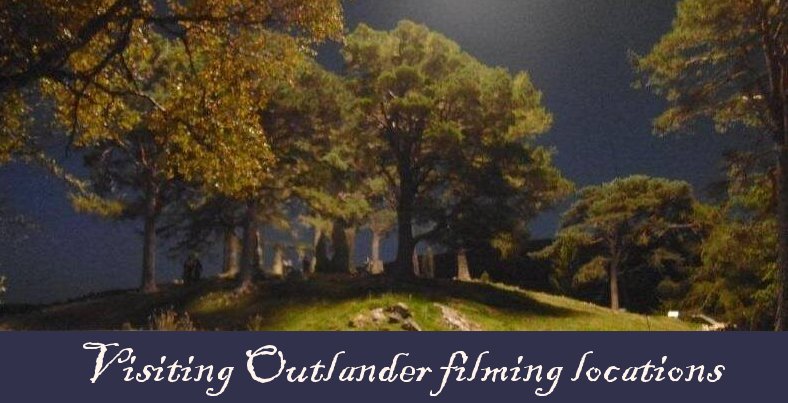 The Outlander TV Tour (OTT) is a rich, two day experience of the more recognizable sites used in the Starz TV scenes. It's a private, by requesttour. You'll have a good hour or so at most sites to look around and see if you can spot the wee nooks and crannies used for filming, plus you'll have the expertise of your guides to show you what you wouldn't find for yourself, from both filming and the real histories of the sites, at both public and private locations. You'll also be glad you opted for a well planned, driven two days of dense Outlander interest getting the most from your time.
(Most or all of these tour-sites are also included on the longer, 8 day J&C Tour.)
How booking the tour works.
Your guides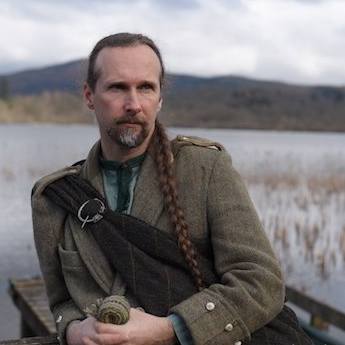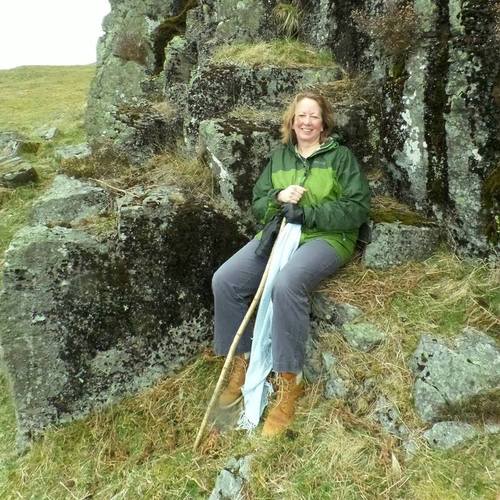 Scot AnSgeulaiche, bringing Scottish History and story.
Samantha MacKenzie (tour owner), bringing her eye for a well-organised, experience-packed adventure.
The Itinerary
We'll fit in as many of the filming locations as we can into the two days of the OTT (Outlander TV Tour). Currently there are usually 7 or 8 places we visit, chosen from the list below. Some sites have occasional temporary closures for special events. We sometimes squeeze in a "bonus stop".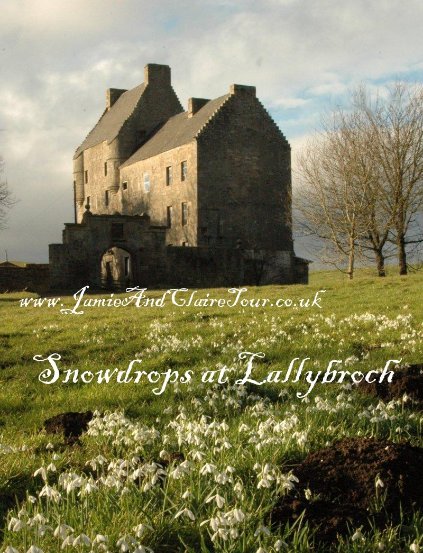 Locations We Visit
2 Day Tour
Black Jack Randall's Fort William ~ a forboding place with small windows making it difficult for even the most crafty of Highlanders to get in and out of. This filming location (in our humble opinion) is a pretty good facsimilie for the now lost Fort William.
Lallybroch (when available) ~ the home of Jamie Fraser (and Jenny's family) in the series.
Castle Leoch ~ the set used by Starz for many of the early episodes.
Sandringham's House ~ also used for various Paris street scenes and the duel with the MacDonalds.
Gardens of Versailles ~ where Jamie finds out that Jack Randal still isn't dead and suggests a duel to finish him off.
Military Camp of the Frasers ~ where Jamie had the Lallybroch men trained and Dougal MacKenzie was a difficult ally.
Cranesmuir Church ~ where the indoor parts of the witch trial scenes were filmed
Cranesmuir Village ~ where the pillory scene and parts of the witch trial were filmed.
For any Edinburgh sites we do tours by request, see FAQ page.
This tour is of TV film sites only. Several of the film locations are already included within the eight day Jamie and Claire Tour, as well as the fabulous book locations.
What's it like on the Tour - the video
Tour Price
£100 per person (British Pounds Sterling) per day
(four guests minimum, all from one household or social bubble)
(Currency exchange rates: www.XE.com)
What is included in the tour price?
Two days of touring Outlander Starz prior film locations.
All transportation from Edinburgh area - pick up to drop off.
Touring with a knowledgable local guide & Outlander fan.
Entrances to the paid sites.
What's not included in the tour price?
Meals are not included in the price (but local eateries will be available).
Accommodation is not included (but we recommend a place easy for the tour meet-point).
Who are these tours for?
Obviously, travellers who are Outlander TV fans.
It is for both lads and lasses who can climb steep stairs and walk up hills without difficulty.
Travellers who want to be in the places where scenes were filmed.
For travellers who want someone else to do all the hard work of putting a tour together.